Soups and Features for week of October 14th-18th
October 13, 2019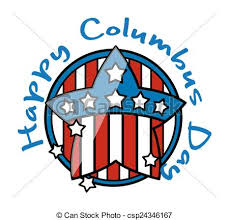 Soups and Features October 14th-18th
Featured Breakfast
Waffle Sandwich
Ham and Cheese………………$2.25
Sausage Egg and Cheese………………$2.50
Featured Lunch
The Café Italian Baguette
Made with all natural premium ham, genoa salami, pepperoni, provolone cheese, romaine lettuce, diced Roma tomatoes, mild peppers, topped with house made Italian dressing on a grilled baguette……includes a side salad $5.95


Featured Dessert
Carrot Cake
This moist cake is made with shredded carrots, pineapple and walnuts, covered with cream cheese icing, and then topped with cream cheese frosting and pecans……$2.50
Monday October 14th
Happy Columbus Day!
Tuesday October 15th
Soups
Mushroom and Brie Bisque: select sliced mushrooms are simmered with garlic and shallots in a vegetarian velouté enriched with Brie and Swiss cheeses, sherry and snipped chives.
Chili: A spicy combination of choice ground beef, kidney beans, celery, green peppers, and onions in a thick seasoned tomato sauce.
Special
All Deli Sandwiches 10% off
Wednesday October 16th
Soups
Broccoli and cheese: this simple soup is loaded with broccoli florets and tangy cheddar cheese. A touch of garlic completes this creamy classic.
Italian wedding: mini Italian meatballs, Acine de Pepe pasta, spinach, carrots and Romano cheese accentuated in a rich seasoned chicken broth
Special
Small House or Greek Salad with a cup of soup and our fresh baked baguette bread………. $4.25
Thursday October 17th
Soups
Tomato basil bisque: this delicious bisque is made with cream and butter, seasoned with onions and finished with a hint of basil for a premium flavor experience.
Roasted chicken noodle: this classic is infused with a blend of herbs and succulent roasted chicken for a premium soup with all the flavors of home.
Special
#11 (grilled cheese) with a cup of soup.....$5.95
½ #11(grilled cheese) with bowl of soup….. $5.00
Friday October 18th
Soups
Loaded Baked Potato: a creamy comfort soup with hearty roasted potatoes, bacon bits and chives.
Lobster bisque: with a touch of sherry, this succulent bisque is made with lobster stock, fresh cream and real butter to echo the rich traditions of coastal Maine.
Special
National Coffee Month!! Buy a large espresso, latte, or cappuccino for $2.99!
Specials Archive
Related Topics
« Back to Specials