Thursday's Features
October 31, 2019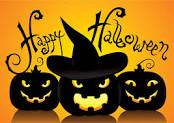 Soups and Features October 28th- November 1st
Featured Breakfast
Oatmeal ……………..$1.50
Add peaches, blueberries, walnuts, craisins, or almonds
Add an egg for $1.00
Featured Lunch
Open Faced Roast Beef Sandwich
Slow roasted roast beef, mashed potatoes, and gravy over a thick slice of sourdough bread………$5.95
Featured Dessert
Cranberry Apple Crisp
A scrumptious fall dessert with layered apples, cranberries and an oatmeal, brown sugar, cinnamon topping, served warm or cold with vanilla ice cream…..$3.50
Thursday October 31st HAPPY HALLOWEEN!!
Soups
Tomato basil bisque: this delicious bisque is made with cream and butter, seasoned with onions and finished with a hint of basil for a premium flavor experience.
Italian wedding: mini Italian meatballs, Acine de Pepe pasta, spinach, carrots and Romano cheese accentuated in a rich seasoned chicken broth.
Special
#11 (grilled cheese) with a cup of soup.....$5.95
½ #11(grilled cheese) with bowl of soup….. $5.00
Hot Off the Press Archive
Related Topics
« Back to Hot Off the Press