Soups and Features for week of March 16th-20th
March 15, 2020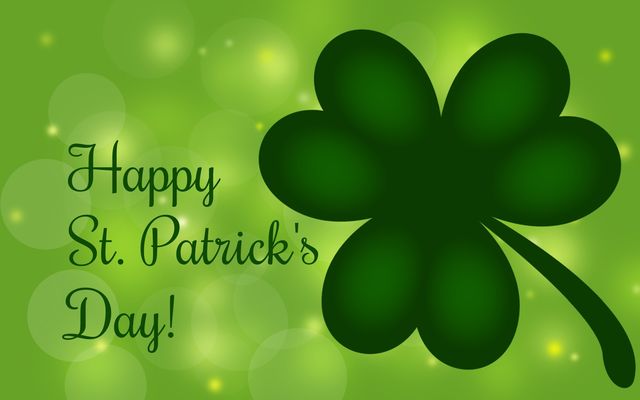 Soups and Features for week of March 16th-20th
Featured Breakfast
Waffle Sandwich
Ham and Cheese………………$2.25
Sausage Egg and Cheese………………$2.50
Featured Lunch
Reuben Sandwich
Our shaved corned beef on swirled rye bread with 1000 island dressing, sauerkraut, and swiss cheese with a side salad……………..$5.95
Irish Stew in a Bread Bowl
Savory beef stew served in a fresh baked bread bowl from Buehler's. Limited supply…….$4.15
Featured Dessert
Cheesecake
Assorted flavors of rich, creamy cheesecake………………$2.75
Monday March 16th
Soups
New England clam chowder: premium clams coupled with diced fresh potatoes, onions, carrots and celery in a cream New England-style broth.
Chicken Dumpling: An old-fashioned original! Tender cuts of chicken with real drop dumplings highlighted with carrots and celery in a rich, home style chicken broth.
Special
Bring a friend to lunch…buy a sandwich and get the 2nd half off of equal or lesser value!
Tuesday March 17th
HAPPY ST. PATRICK'S DAY!
Soups
Pasta Fagioli: This Italian style soup is loaded with great northern beans, fresh vegetables, creamy kidney beans, tender pasta and delicious herbs all in a rich and savory tomato broth.
Stuffed Pepper Soup: this spin on a classic dish combines green peppers, ground beef, rice, spanish onions and diced tomatoes in a tasty au jus broth.
Special
All Deli Sandwiches 10% off
Wednesday March 18th
Soups
Broccoli and cheese: this simple soup is loaded with broccoli florets and tangy cheddar cheese. A touch of garlic completes this creamy classic.
Ham and Bean: A filling hearty soup combining slow cooked great northern beans, cured ham, smoky bacon, potatoes, and carrots in a richly seasoned tomato broth.
Special
Small House or Greek Salad with a cup of soup and our fresh baked baguette bread………. $4.25
Thursday March 19th
Soups
Tomato basil bisque: this delicious bisque is made with cream and butter, seasoned with onions and finished with a hint of basil for a premium flavor experience.
Wisconsin Cheddar Cheese: Featuring 100% aged cheddar cheese from Wisconsin and real bacon bits, this full-bodied cheese soup boasts bold flavor combined with an unparalleled smooth and creamy texture.
Special
#11 (grilled cheese) with a cup of soup.....$5.95
½ #11(grilled cheese) with bowl of soup….. $5.00
Friday March 20th
Soups
Loaded Baked Potato: a creamy comfort soup with hearty roasted potatoes, bacon bits and chives.
Shrimp and corn chowder: A creamy bisque based soup highlighted with sweet corn and tender shrimp.
Special
Buy one specialty dessert and get the second one for 20% off!!
Specials Archive
Related Topics
« Back to Specials