Soups and Features for week of June 29th -July 3rd
June 28, 2020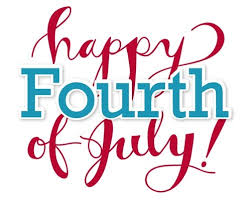 Soups and Features for June 29th-July 3rd
Featured Breakfast
#12 Breakfast Bagel
Your choice of regular, asiago, multi grain, or everything bagel with an egg and cheddar cheese. Either panini'd or steamed…..$2.25
Featured Lunch
Chef Salad
Romaine, spring mix, cheddar cheese, swiss cheese, ham, turkey, house made croutons, tomato and cucumber with your choice of dressing and baguette bread…..$5.95
Monday June 29th
Soups
New England clam chowder: premium clams coupled with diced fresh potatoes, onions, carrots and celery in a cream New England-style broth.
Tuesday June 30th
Soups
Pasta Fagioli: This Italian style soup is loaded with great northern beans, fresh vegetables, creamy kidney beans, tender pasta and delicious herbs all in a rich and savory tomato broth.
Wednesday July 1st
Soups
Italian wedding: mini Italian meatballs, Acine de Pepe pasta, spinach, carrots and Romano cheese accentuated in a rich seasoned chicken broth.
Thursday July 2nd
Soups
Roasted red pepper and smoked gouda cheese bisque: It is a velvety-rich bisque of pureed roasted red bell peppers, smoked and shredded Gouda, whole basil leaves and crushed garlic. Finished with a kiss of fresh cream.
Friday July 3rd
CLOSED FOR FOURTH OF JULY HOLIDAY. HAVE A FANTASTIC 4TH!
Specials Archive
Related Topics
« Back to Specials