Holiday Hours
November 11, 2020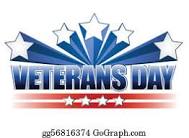 Soups and Features November 9th-13th
Featured Breakfast
Breakfast Pizza…. $4.95
A boboli crust topped with sausage gravy, eggs, bacon and cheddar cheese.
Featured Lunch
Bacon Lettuce Tomato Sandwich (BLT)
Thick sliced sour dough bread with apple smoked bacon, lettuce, tomato and mayo served with a side salad or chips…….$5.95
Wednesday November 11th
Closed for Veteran's Day.
Thank you, Veterans, for your service!
Hot Off the Press Archive
Related Topics
« Back to Hot Off the Press