Soups and Features for week of May 31st-June 4th
May 30, 2021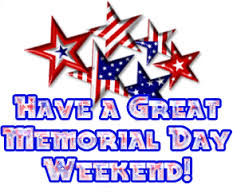 Soups and Features for May 31st-June 4th
Featured Breakfast
Sausage Gravy and Biscuits
Fluffy biscuits topped with sausage gravy with either one biscuit for $1.85 or 2 biscuits for $2.85
Featured Lunch
Chef Salad
Romaine, spring mix, cheddar cheese, swiss cheese, ham, turkey, house made croutons, tomato and cucumber with your choice of dressing and baguette bread…..$5.95
Monday May 31st
Happy Memorial Day!
We are closed today and will reopen tomorrow June 1st at our normal time. Have a great holiday!
Tuesday June 1st
Soups
Beef Barley and Vegetable: Marinated braised beef with pearled barley and a medley of hearty vegetables, including carrots, green beans, potatoes, peas, and corn in a savory beef broth, accented with hints of burgundy wine, garlic and roasted onion.
Wednesday June 2nd
Soups
Broccoli and cheese: this simple soup is loaded with broccoli florets and tangy cheddar cheese. A touch of garlic completes this creamy classic.
Thursday June 3rd
Soups
Tomato basil bisque: this delicious bisque is made with cream and butter, seasoned with onions and finished with a hint of basil.
Friday June 4th
Soups
Loaded Baked Potato: a creamy comfort soup with hearty roasted potatoes, bacon bits and chives.
Hot Off the Press Archive
Related Topics
« Back to Hot Off the Press