Soups and Features for week of December 20th-24th
December 19, 2021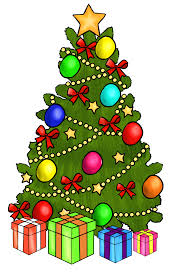 Soups and Features December 20th-24th
Featured Breakfast
Oatmeal ……………..$1.50
Add peaches, blueberries, walnuts or craisins
Add an egg for $1.00
Featured Lunch
Christmas Turkey Sandwich
In house baked baguette bread stuffed with turkey, bacon, provolone cheese and topped with cranberry sauce. Served with chips, macaroni or potato salad……$5.95
Monday December 20th
Soups
Loaded Baked Potato: a creamy comfort soup with hearty roasted potatoes, bacon bits and chives.
Tuesday December 21st
Soups
Lobster bisque: with a touch of sherry, this succulent bisque is made with lobster stock, fresh cream and real butter to echo the rich traditions of coastal Maine.
Wednesday December 22nd
Soups
Chicken Enchilada: lively, southwestern inspired soup featuring a robust tomato-cheese broth with corn, black beans and tender chunks of chicken accented with an array of peppers including jalapenos, masa and fresh herbs and spices.
Thursday December 23rd
Soups
Roasted red pepper and smoked gouda cheese bisque: It is a velvety-rich bisque of pureed roasted red bell peppers, smoked and shredded Gouda, whole basil leaves and crushed garlic. Finished with a kiss of fresh cream.
Friday December 24th
Have a Merry Christmas and Happy Holiday!
The Café and Municipal Building will be closed until Monday December 27th in observance of the holiday.
Specials Archive
Related Topics
« Back to Specials