Soups and Features for week of October 30th-November 3rd
October 29, 2023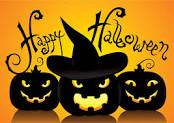 Soups and Features October 30th-November 3rd
Featured Breakfast
Grilled Cheese Breakfast Sandwich
Two eggs, provolone cheese, cheddar cheese, and bacon grilled between two pieces of sourdough bread……$5.25
Featured Lunch
Personal Size Pizza
A boboli crust with pepperoni and mozzarella cheese baked to a golden brown…..$5.95
Additional toppings upon request.
Monday October 30th
Soups
Chicken Enchilada: lively, southwestern inspired soup featuring a robust tomato-cheese broth with corn, black beans and tender chunks of chicken accented with an array of peppers including jalapenos, masa and fresh herbs and spices.
Tuesday October 31st
Soups
Beef Stew: a tasty blend of potatoes, carrots, and hearty chunks of beef in a thick, rich beef broth.
Wednesday November 1st
Soups
Stuffed Pepper Soup: this spin on a classic dish combines green peppers, ground beef, rice, spanish onions and diced tomatoes in a tasty au jus broth.
Thursday November 2nd
Soups
Roasted red pepper and smoked gouda cheese bisque: It is a velvety-rich bisque of pureed roasted red bell peppers, smoked and shredded Gouda, whole basil leaves and crushed garlic. Finished with a kiss of fresh cream.
Friday November 3rd
Soups
Chicken Dumpling: An old-fashioned original! Tender cuts of chicken with real drop dumplings highlighted with carrots and celery in a rich, home style chicken broth.
Specials Archive
Related Topics
« Back to Specials